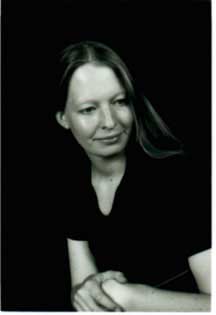 Silke Fechter, Alsace area, France Lieu dit Mattenmühle Route de Lobsann F - 67250 Soultz - sous - Forêts, France

Date this page was last edited: Tuesday, 22 May, 2012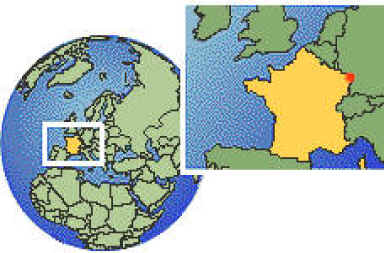 I was traveling in Chile and Ethiopia for the last seven months of 2001 and will be moving to the Alsace area, France :-)
We are a very small family: My father, Ernst Fechter, my mother, Irma Fechter, my sister Anne Fechter (who now lives in Lund, Sweden) and my grandma Hilde Fechter (also lives in Bad Sobernheim). She was married to Ernst Fechter, who died in WW2. He had a sister called Gisela who lives in Cordoba, Argentina, and is married to a German, Rudolf Freyer.
I like to go off-road with my three Enduro motorbikes. And because there is not much gravel nor many dunes in Europe, I often travel to Latin America and Africa. I studied Geography, Geology, and Botany and love to travel. I am now a nutritional consultant.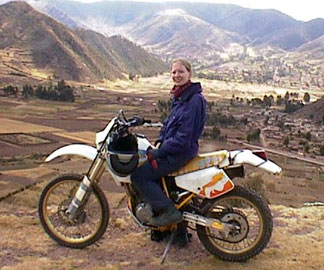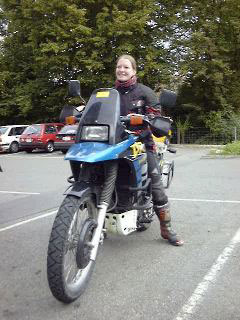 June 2001 in Peru near Macchu Picchu; on mx DR 800 in Switzerland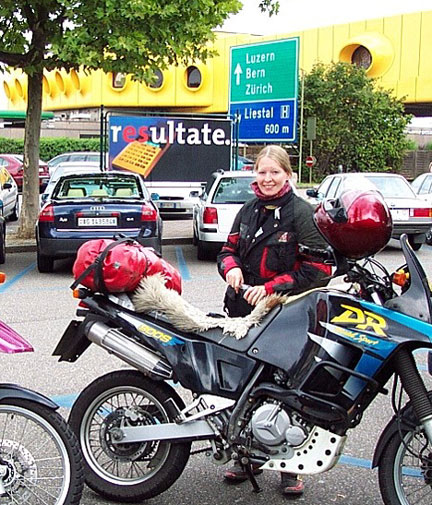 next to my DR 800 S Big (Suzuki) near Basel, Switzerland, September 2001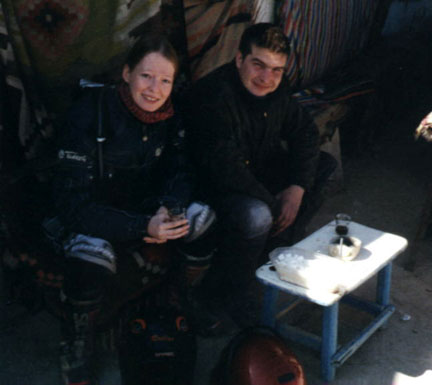 Having some tea in Tunisia in February 2001, with my boyfriend, and then riding on lots of sand!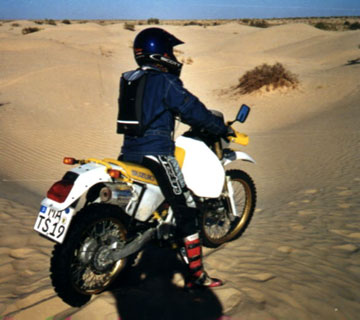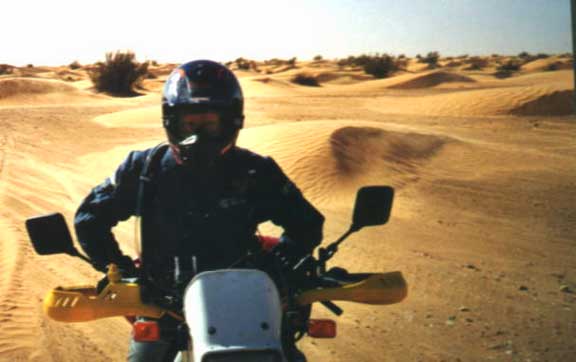 Return to Fechter genealogy page