Fechter Genealogy Page
I'm always ready to add new pages or link to existing pages for Fechters around the world who are searching for or have found others with the same surname.
Date this page was last edited: Tuesday, 28 November, 2023
Resources suggested by other people doing genealogical research:
Top 100 Genealogy Sites of 2016
Resources for Military Families
How to Travel to Find Your Roots
Genealogy and the Law
Billiongraves
A Beginner's Guide to Building a Family Tree Online
Military Indexes
'History at Home: A Guide to Genealogy'
Laura Pipitone, a Social Studies teacher, suggests

Mark suggests his blog which covers the "Ultimate Beginners Guide to Genealogy"

And he has written a guide to DNA testing:
Keri Evans
suggests an interesting article about How Your Health is Determined By Your Genealogy
A suggestion from Debbie Reynolds at the After School Center:
Claire and the kids from her Genealogy Club in California suggest
Leah, at Good Morning Chicago, recommends this list of useful links to other databases
In April 2001, Ellis Island officials and the Mormon Church introduced a new, on-line database. It contains records of the arrival of over 22 million immigrants who entered the Port of New York between the years 1892-1924. Click here to jump to that database.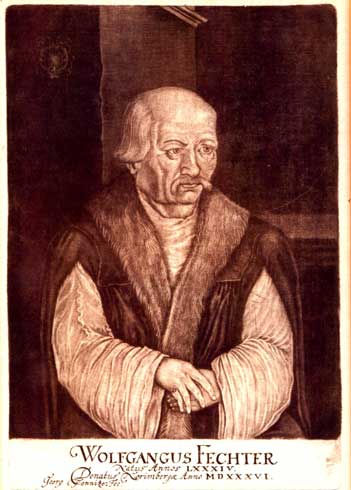 Wolfgangus Fechter (photo from Alexander Fechter, Vienna Austria). Alexander obtained it from a physician in Brussels, Belgium. The photo shows the date 1536. No other information is available.
---
Charles Albert Fechter. Cornell University Library database
---
Click here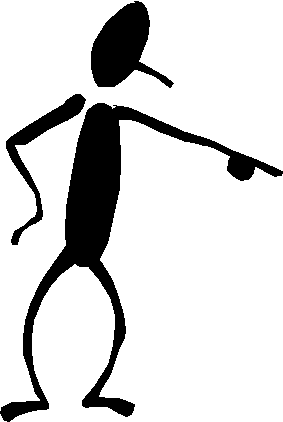 for History about the Fechter name
If you have Fechter in your name or family tree and would you like to be listed here, then click on this blue button.


Alan Spier, Glastonbury (a suburb of Hartford), Connecticut, USA
Alexander Fechter; journalist in Vienna, Austria
Barbara Wilkinson (descendant of Marie Anne Fechter Dutter), Texas
Evelyn "Lyn" Fechter Masnor, Willow Springs, Missouri [deceased 2008] web listing on this site
Fredric Fechter, professional billiards instructor -- Info updated 06 April 2015
Hermann Fechter, Niederndorf, Austria
Jean Claude Fechter, Alsace area, France
Johannes Fechter, and his wife, Elke, live in Roth, Germany, south of Nürnberg. Send e-mail to him. And click here to see a bit of local history -- Info updated 06 April 2015
Kirk Fechter web page. West coast Fechter; retired from the US Army Reserve March 2006 -- Info updated 04 April 2015
Lambert Fechter Municipal Airport, Hartley, Iowa, USA. (This is a place, not a person)
Leonard Jerald Moors, Jr., Santa Rosa, California; a professional pianist-arranger.
Marlene Brill (father is Matthias Fechter), Canada
Marlise Fechter, South Africa
Maryann McGeever, in Willoughby, Ohio
Silke Fechter, Alsace area, France
Simon Fechter, Frankfurt, Germany -- Info updated 04 April 2015
Troy Goss has a number of links and a listing of descendants of John Fechter from Baden, Germany. (E-mail address no longer working as of 04 April 2015)

Sad story about Peter Fechter, from East Berlin, one of the first persons killed at the Berlin Wall, in 1962.

Oscar A. Fechter, Mayor of Yakima, Washington, USA Yakima Raid and the Coal Famine, March 1907

There is a Fechter Road in Yakima.

My part of the Fechter family tree came from Ellenbach, Bavaria. It is near Hersbruck, which is north of Nürnberg, Germany (people spell it as Nuremberg in the USA).
Click here for a map of the Ellenbach and Hersbruck areas. Files are big so it may take a minute or two to download.
Seal of the city of Hersbruck


Don't include personal information that you wouldn't want the entire world to see, because that's what is on the World Wide Web. Send the information to: